iSpring Free Cam is a free screen recorder for Windows that is very easy to use. The free version can record at a full HD resolution with no time limit, ads or watermarks. You can also highlight your mouse cursor and animate clicks with iSpring. It can also add sound effects for when you click and record your microphone and desktop audio at the same time. A basic video editor is also included in the software as well.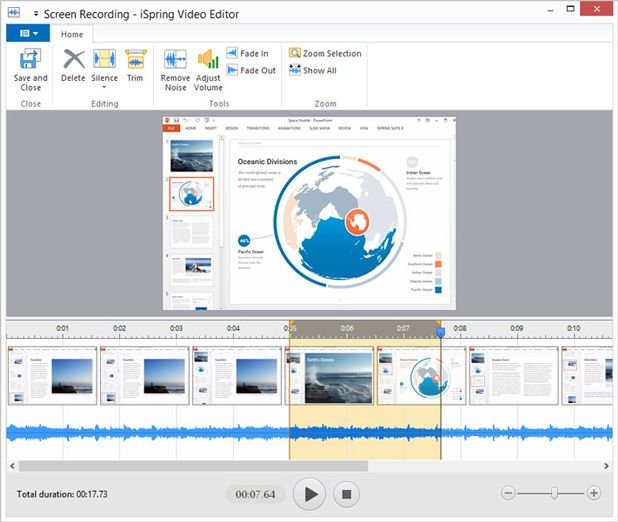 However it does have one major drawback, which is the fact that it only records in 15 frames per second. This makes it unusable for most video games which run at 30 frames per second or more. But for normal desktop recording it is usable. It saves the recordings as WMV files, which should be supported by most free and commercial video editors.
You can create beautiful horizontal GIF banners if you work with the most common dimensions of 728×90 or 468×40 or vertical banners such as 300×600, 160×600 or 120×600 in this software. But you can of course indicate any other dimension in the Record Screen. You can use all kinds of videos. A favorite piece from a movie, YouTube, DailyMotion videos, etc …
Here is a 728×90 banner I made from a movie trailer:
My advice is to keep the recording below 10 sec. Then optimize them in EZGif for a Top result.
Download Here
---

---
Comments
comments